Retailers today have the unprecedented opportunity to leverage their data to elevate the customer experience in new, more meaningful ways. In this roundtable we will discuss how organisations can use AI to deliver a more nuanced customer experience, and address the challenges of doing this at Enterprise scale.
Delivering compelling and differentiated omni-channel experiences
Getting the right stock to the right part of the supply chain at the right time
Ensuring promotional offers drive loyalty beyond the offers themselves
————————————————————————————————————————————————————
Shaun McGirr – AI Evangelist | Dataiku
Shaun McGirr has over 15 years of experience working with data as a practitioner across multiple industries, including doctorate-level training in applied statistics, consulting, and automotive. In his role as AI Evangelist at Dataiku, he is focused on helping customers maximise value on their paths to Enterprise AI, while coaching and advising teams internally. Prior to joining Dataiku, McGirr served as Head of Data Science & Business Intelligence at Cox Automotive UK from 2016, where he led a team helping customers access, understand, and engage with data to improve decision-making. Prior to this, he was also a Data Scientist at Optimal Business Intelligence. Shaun is also co-host of the Half Stack Data Science podcast. He is lives in London, United Kingdom.
Kim Næss – Marketing Science Director, Data & AI | GroupM
Kim Næss has worked and studied over 20 years within IT, data and the technology space and has seen the rise of the internet, the rise of the cloud and the rise of AI in those years. Kim has always embraced the changes as a consultant, architect, manager and evangelist of what the future can bring working for companies like CGI, Steria, Oracle and Hitachi. Kim already has one eye on the future and is enrolled to study Quantum Computing at MiT next fall and loves robotics.
Today Kim works for one of the largest marketing and communication company in the world, GroupM where Data and AI are playing a pivotal role in bringing new products to the market and building brands during times of change like a pandemic, and even more important helping governments quickly and in the best ways inform their citizens about how to protect themselves.
Kim is also an international speaker and has been live presenting all over Europe, in Asia and America and brings experience, energy and fun histories from the data and tech world to the stage.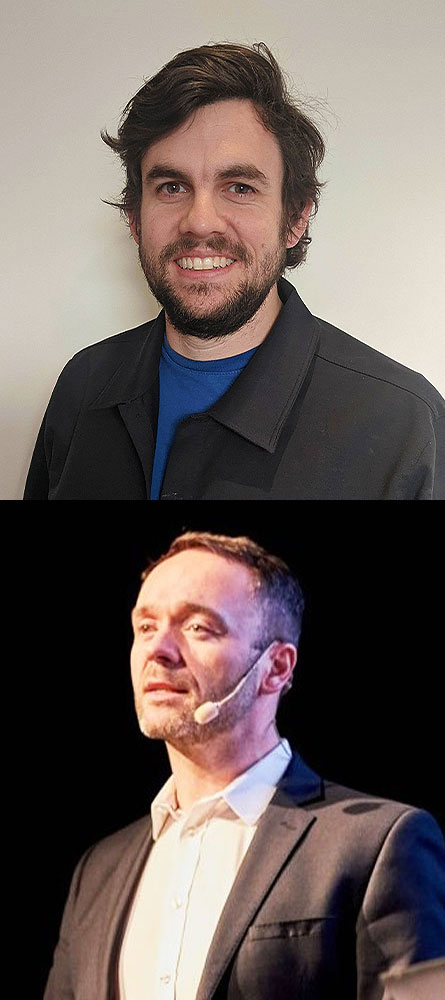 May 27 @ 14:30
Day 3 | 20th of May – Retail
Kim Næss – Marketing Science Director Data & AI | GroupM, Shaun McGirr – AI Evangelist | Dataiku