Embark on a transformative journey as we share our firsthand experience of deploying our models to Vertex AI. Follow our story from the initial challenges we faced in model deployment and management to the moment we integrated with Vertex AI. Witness how this pivotal decision revolutionized our operations, enabling seamless scalability, streamlined management, and ultimately, delivering exceptional efficiency and performance gains. Let our journey inspire and guide you as you embark on your own path to elevating your machine learning models with Vertex AI
Streamlined Deployment: Migrate your models to Vertex AI for seamless and efficient deployment.
Tap into the Google Cloud Ecosystem: Integrate with Vertex AI to leverage the extensive capabilities of the Google Cloud platform and ecosystem.
Enhanced Scalability and Resources: Unlock the power of Google Cloud's infrastructure and tools to scale your models effectively and access a wide range of resources for optimal performance.
————————————————————————————————————————————————————
Lef Filippakis – Senior Data Engineer | Tink
Lef has been juggling between the roles of Data Engineer and Scientist since 2016 with a high focus in UX, to make data solutions a breeze for the users.
Andrew Wu – Tech Lead Machine Learning | Tink
Andrew's background spans different countries and cultures as he was born and raised in China and received his education in Finland and Sweden. Throughout his career, which began in 2008, he has accumulated valuable experience in the field of software engineering, with a specific focus on data and machine learning. Notably, Andrew has made significant contributions to various industries, including renowned companies such as Tink, Teradata, and H&MxAI. He has played a key role in several high-stakes projects at US Bank and Swedbank. Currently, Andrew serves as a tech lead of machine learning at Tink, specifically within the data tooling team. As the first machine learning engineer in a rapidly growing organization, he has played a pivotal role in establishing the foundation for data science at Tink. Today, the data tooling team plays a critical role in supporting ML-driven products in the fields of finance and risk management.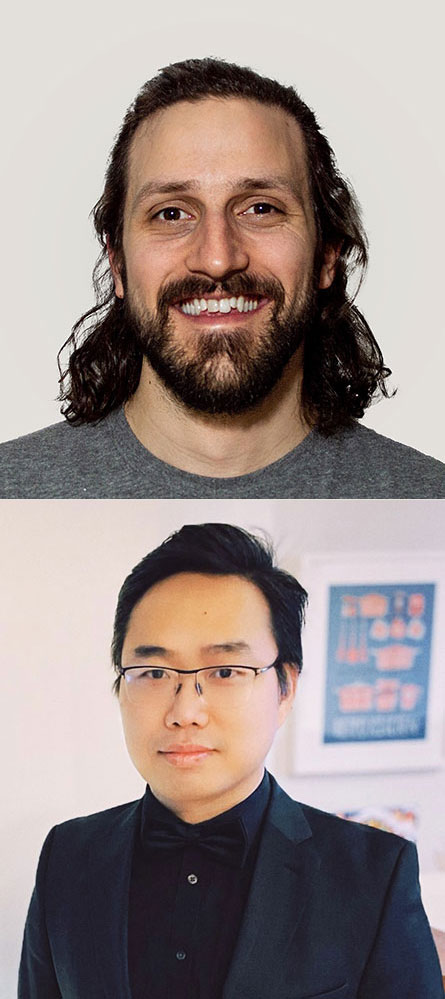 October 26 @ 11:00
Day 2 | 26 Oct 2023 | INFRASTRUCTURE + DATA ENGINEERING STAGE
Lef Filippakis – Senior Data Engineer & Andrew Wu – Tech Lead Machine Learning | Tink