A walkthrough of the challenges faced in the adoption of MLOps and how we are adapting our approach to reach a more mature way of doing data science.
Adopting MLOPs is a change journey involving not only technology, but also has big implications on people and the organization. 
To get the adoption going and enable the full potential of machine learning. This change needs to be treated holistically
————————————————————————————————————————————————————
Joel Larsson – Product manager – Analytics & Machine learning platforms | Telia company
Joel has experience from various architect and technical lead roles during his career as consultant in large-scale business transformation and technology implementation programs, where he worked both with cloud and on-prem solutions.
Through his career he has developed a special ability to act as a mediator between business and IT. With his deep technical understanding and business mindset, he thrives at the intersection of technology, business strategy and processes.
In his current role as Product Manager of Analytics & Machine Learning platforms he is defining the target technology stack and capabilities in his domain for all Telia markets and setting the roadmap for moving towards it. With his passion for ML he is also driving the adoption of MLOps principles to scale the value generated by the data science teams.
During 2022 he competed in the AWS DeepRacer league finals in Las Vegas – a machine learning competition where he finished in 11th place out of 170 000 competitors world-wide, after becoming Swedish champion and winning 2nd place in the EMEA finals.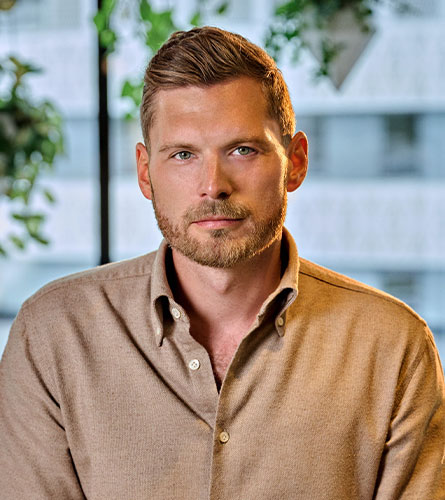 October 26 @ 16:25
Day 2 | 26 Oct 2023 | STRATEGY + APPLIED ANALYTICS STAGE
Joel Larsson – Product manager – Analytics & Machine learning platforms | Telia company