This presentation explores the importance of developing Generative AI responsibly by highlighting its power and potential risks. It emphasizes the need for transparent and accountable models, along with collaboration between researchers, policymakers, and industry leaders. Best practices are showcased to inspire the audience to navigate the ethical frontier of Generative AI and create a positive impact on society.
Responsible AI (RAI) – what and why
Unique risks associated with generative AI (GenAI)
Techniques for mitigating risks associated with GenAI
An RAI strategic framework for organizations to adopt in the age of GenAI
————————————————————————————————————————————————————
Daniel Wu – Head of AI & Machine Learning – Commercial Banking | JPMorgan Chase & Co.
Daniel Wu is an accomplished technical leader with more than two decades of experience in software engineering, AI/ML, and team development. As the Head of Commercial Banking AI and Machine Learning at JPMorgan Chase, he spearheads the transformation of financial services through the innovative use of AI. Daniel's diverse professional background encompasses various successful ventures, including the creation of point of care expert systems, co-founding an online personal finance marketplace, and building an online real estate brokerage platform.
Passionate about technology democratization and ethical AI practices, Daniel actively promotes these principles through his involvement in computer science and AI/ML education programs. He is a sought-after speaker at industry conferences, business leader gatherings, and corporate training events, where he shares his insights and experiences. Holding a computer science degree from Stanford University, Daniel's educational foundation further enhances his expertise in the field.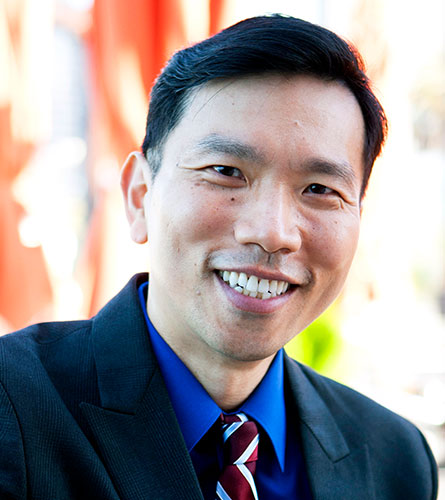 October 25 @ 17:10
Day 1 | 25 Oct 2023 | STRATEGY + APPLIEDANALYTICS STAGE
Daniel Wu – Head of AI & Machine Learning – Commercial Banking | JPMorgan Chase & Co.