In the workshop, participants will delve into the world of graph structures and uncover hidden connections within complex datasets. Through hands-on exercises, attendees will gain understanding of how graph data science can revolutionize data analysis and drive meaningful insights for various applications, from product recommendations to fraud detection.
Learning how to utilizing graph data science techniques to drive meaningful insights
Identifying patterns and relationships that traditional data analysis methods may miss
Provide attendees with practical knowledge to leverage graph data science in their own applications and drive meaningful insights
Bring their own laptop with unrestricted internet access and a modern web browser
Register an account with and verify access to: https://sandbox.neo4j.com/
Register an account with and verify access to: https://colab.research.google.com/
————————————————————————————————————————————————————
Håkan Löfqvist – Field Engineer | Neo4j
"Ask me anything about neo4j and applications of graph databases and graph data science" – and I probably have the answer. I am passionate about building better applications for users and getting more value out of data. In my role as a field engineer I support Neo4j enterprise customers across the Nordics with anything from working hands on to strategic questions.
Focusing on the right details and solving the problem is more important to me than jumping on the latest trends or using the coolest tool chain.
Jonas El Reweny – Field Engineer | Neo4j
Workshop leader bio coming soon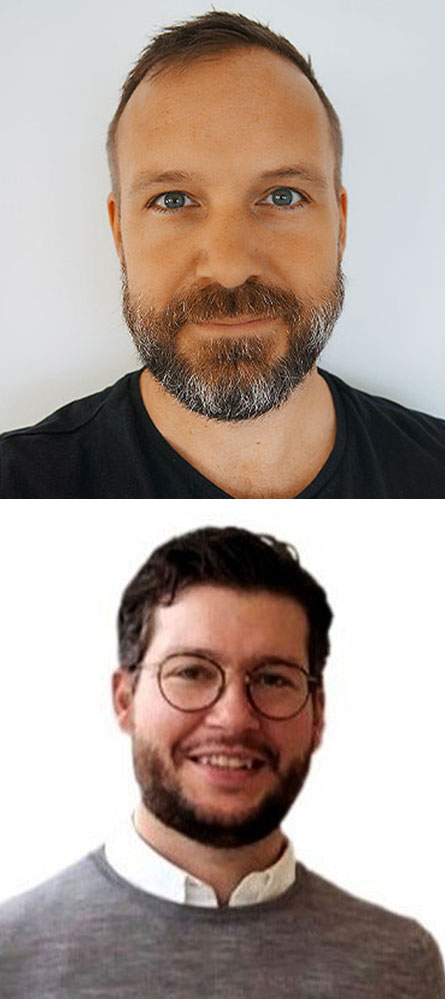 October 25 @ 10:45
Day 1 | 25th Oct 2023 | Pre Event Workshops
Håkan Löfqvist – Field Engineer & Jonas El Reweny – Field Engineer | Neo4j