What is required to build resilient human-centered AI, and what design principles can someone follow? Based on their experiences designing, developing, and managing AI, Ioannis Zempekakis, Head of Global Data Science & AI services at OLX Group, and Serena Westra, a Strategic Designer at IKEA, have summarised their key insights. They provide actual-use cases and a 6 step approach that can work as a guideline for solving the right problem in the right way.
Importance of Designing for AI
Identify human needs first
Design for feedback loops and trust/transparency
————————————————————————————————————————————————————
Ioannis Zempekakis – Head of Global Data Science & AI services | OLX Group
Ioannis has over 12 years of experience working and developing data science solutions. He has a BA in Economic Science (AuTh), a M.Sc in Econometrics (Essex – Distinction), and a Research M.Sc. Operations Research (Tilburg University – Cum Laude). He has worked as a Ph.D. researcher for AuTh for three years, specialising in Deep Learning (till 2014). Ioannis has worked with start-ups and companies (Boskalis, Glencore, Shell) and co-founded one Delft-based startup focusing on predictive maintenance. He is also a regular speaker on NL-based meetups on AI. He is an active contributor to Open-Ethics for AI think tank, which won the 2021 SDG Award within the EU.
As a Head of Global Data Science, he is responsible for Data Science governance, best practices, AI-by-Design, and ML strategy.
Serena Westra – Co-founder & Sr. Strategic Experience Designer | AI-by-Design
Serena Westra is specialising in service design, and has 10 years of experience in storytelling, strategic innovation, and design thinking. She is passionate about combining AI/ML with Design, to create solutions that are human-centred, ethical, and have a positive impact. This passion resulted in a collaboration with Ioannis Zempekakis and the essay "AI-by-Design: A 6-Step Approach for Building Human-Centred AI Solutions."
Currently she works at IKEA Digital as Sr Strategic Experience Designer in Amsterdam. At IKEA, she combines technology with design to make a positive impact on the lives of the many people. Before joining IKEA, she worked for 5 years at Koos Service Design as Sr Service Designer. In this role, she was part of the AI innovation hub OLX² at OLX Group.
By collaboration with companies like ING Bank, Philips, and Cisco, Serena has built her career path towards being a Service Design Network finalist in 2021 for her work in inclusive design with the municipality of Amsterdam. Serena holds a BA in Media & Culture Studies and a MA in New Media & Digital Culture from the University of Amsterdam. Before her career in Service Design, she worked in visual consultancy and as a lecturer at several universities, like TU Delft and Willem de Kooning Art Academy. Serena has a passion for visual thinking, improvisation theatre, and storytelling.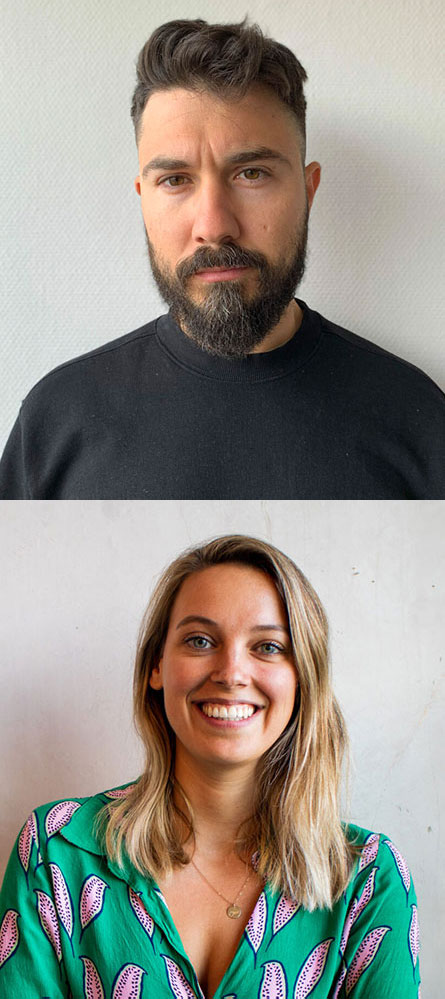 November 8 @ 17:10
Day 1 | 8 Nov 2022 | STRATEGY + APPLIED ANALYTICSSTAGE
Ioannis Zempekakis – Head of Global Data Science & AI services | OLX Group & Serena Westra – Co-founder & Sr. Strategic Experience Designer | AI-by-Design