The presentation will discuss how Artificial Intelligence and automation can support Telecom industry to manage the increased complexity, scalability, and diversity in its use cases. The work presents different aspects of the network of the future, done in an automated, proactive, and intent-driven fashion using different AI techniques.
The need for AI and automation in Telecom networks
Addressing the challenge of complexity and scalability
Multiple use cases using different AI techniques
————————————————————————————————————————————————————
Rafia Inam – Senior Project Manager | Ericsson
Rafia Inam is a Senior Project Manager at Ericsson Research in the area of AI. She has conducted research for Ericsson for the past six years on 5G for industries, network slices, and network management; AI for automation, and service modeling for intelligent transport systems. She specializes in automation and safety for cyber-physical systems and collaborative robots, trustworthy AI, Explainable AI, risk assessment and mitigations using AI methods, and reusability of real-time software. Rafia received her PhD in predictable real-time embedded software from Mälardalen University in 2014. She has co-authored 40+ refereed scientific publications and 50+ patent families and is a program committee member, referee, and guest editor for several international conferences and journals.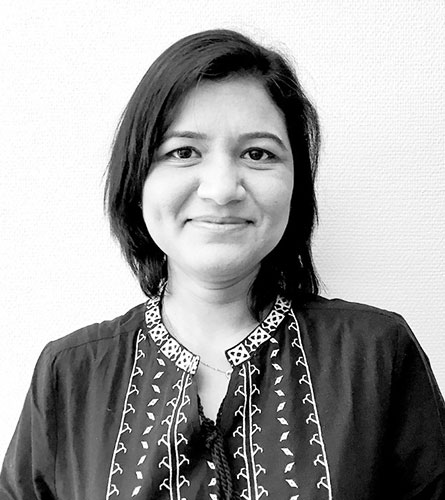 May 27 @ 09:00
Day 3 | 20th of May – Telecom + Media
Rafia Inam – Senior Project Manager | Ericsson