With 110 years of history in innovation IBM has constantly reinvented itself to always be at the forefront of technology. In the 21st century Data Science and Artificial Intelligence are key areas into which we invest resources, time and research. We believe in the future of trustworthy and responsible AI and to build that future we always seek great people to join us on the journey. Working with Data Science and AI at IBM can mean a lot of different things as we have open positions in a diverse set of teams requiring these skills. From our garage to technical sales and services. In this session we'll speak about what it's like to work within these areas and showcase some of the work we do. Hopefully you'll get inspired to join us on the journey that will take us another 100 years into the future.
————————————————————————————————————————————————————
Andreas Steen – Garage Leader | IBM
I am a technical sales manager with a background in software development, Industrial IoT and Asset Management. I'm currently building up a new team focused on co-creation and experiential selling to help our clients increase their speed of innovation. I can offer you a bit of chaos and confusion as building new things tend to be tricky. If it were easy, everyone would do it. I'm not looking for everyone; I'm looking for highly motivated, resilient, skilled and innovative technical people that will help our clients improve what they have and build what they don't. You find it equally fun to dig deep into technology as doing business level design thinking in a workshop with people you have yet to become friends with. To get the best innovation we need multiple perspectives. This is done by not only embracing diversity but making it part of our strategy. IBM has had diversity and inclusion as core values for decades, so it goes without saying that the most innovative teams need to be diverse. If you want to know more about how we value this I suggest you go here: https://www.ibm.com/impact/be-equal/ It's a good read even if you are not planning of becoming an IBM'er right now. I have several open positions in the team: Data Scientist, DevOps and Cloud Engineers / Developers. You can find more information about the roles and how to apply by visiting this landing page: https://www.ibm.com/employment/garage/ Finding the jobs in either Sweden or Denmark is the first test…
Therese Svensson – Data Science & AI Ethics Solution Specialist | IBM
Therése Svensson, M.Sc. in Engineering, is a solution specialist within IBM Data & AI. She has experience from IBM Expert Labs where she was working as a consultant within the area of Data Science, Predictive Analytics and Ethical AI. As a consultant Therése has led projects and technical deliveries targeting a wide variety of industries, including Government, Telco, Oil & Gas, and Banking in local as well as global settings.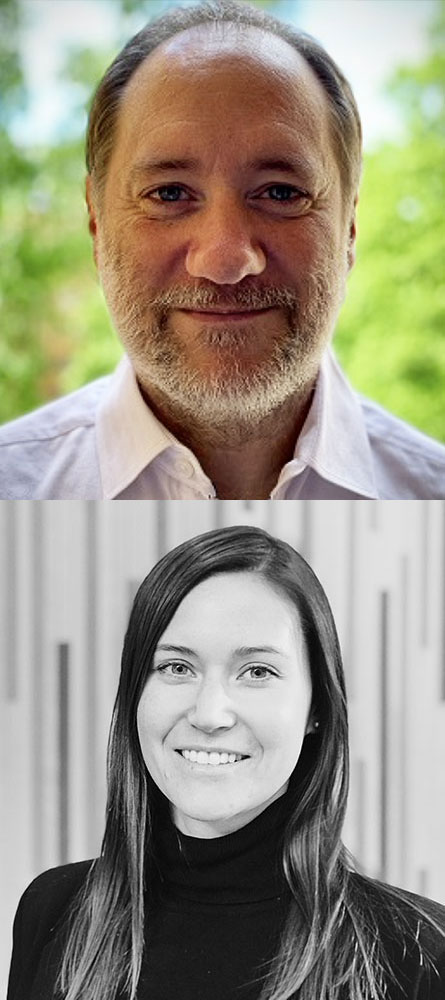 May 21 @ 13:45
Day 1 | 21-st of May
Andreas Steen – Garage Leader | IBM, Therese Svensson – Data Science & AI Ethics Solution Specialist | IBM