Many Private Equity (PE) firms like EQT are thematic, meaning investment professionals aim to identify trends by covering as many industry sectors as possible, and picking promising companies within these sectors. So, inferring sectors for companies is critical to the success of thematic PE funds. EQT Motherbrain will introduce its solution using prompt + model tuning of generative language models.
We standardize the sector framework and discuss the typical challenges.
We introduce our sector inference system addressing these challenges. Specifically, our system is built on a medium-sized generative language model, finetuned with a prompt + model tuning procedure.
The deployed model demonstrates a superior performance than the common baselines.
The system has been serving many investment professionals for over a year, showing great scalability to data volume and adaptability to any change in sector framework and/or annotation.
————————————————————————————————————————————————————
Lele Cao – Principal AI Research Scientist | EQT
Lele Cao is a Principal AI Research Scientist in EQT Motherbrain. He holds a Ph.D. specialized in Robotics and Artificial Intelligence from Tsinghua University. He has published over 30 academic papers and patents on Applied Machine Learning, including in many renowned conferences and journals, such as AAAI, CVPR, IJCAI, EMNLP, ECML, CIKM, and Neurocomputing. Lele has over 14 years of industrial experience from EQT, Activision Blizzard (King), Alibaba, Elisa (Polystar), and Ericsson. As a result, many of his published works originate from addressing the real industrial problems in the domains of Investment, Gaming, Geographical Information, and Robotics. Lele has supervised more than 8 master thesis works, and served as reviewer (or program committee member) in ICRA18&23, ECML20, AAAI21-23, BMVC22, ECCV22, CVPR23, IROS23 and ICCV23.
Vilhelm von Ehrenheim – Principal Engineer and Research Lead | EQT
Vilhelm von Ehrenheim has over the last 5 years been building out the Motherbrain platform at EQT, leveraging machine learning and data to make EQT an ever smarter investor. During this time the team has grown from 3 to over 30 ppl and Motherbrain has become the central platform for tracking deal flow across EQT business lines. Before EQT Vilhelm was building production machine learning systems at Klarna enabling real time decisions for credit and fraud risk. Vilhelm obtained a Master of Science specializing in Engineering Physics from Lund University. He has publications in CIKM and EMNLP on the topic of AI-empowered investment.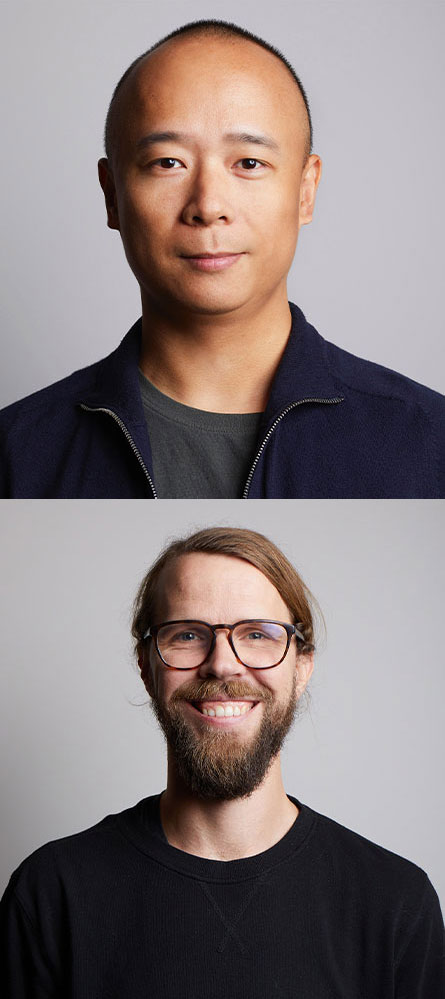 October 26 @ 15:50
Day 2 | 26 Oct 2023 | MACHINE LEARNING + MLOPS
Lele Cao – Principal AI Research Scientist & Vilhelm von Ehrenheim – Principal Engineer and Research Lead | EQT