Session Outline coming soon..
————————————————————————————————————————————————————
Nico Perony – Director of AI Research | Unity
Nico Perony is an artificial intelligence researcher and behavioral scientist leading AI Research at Unity. In this role, he oversees various teams and applied research agendas with the aim to explore novel use cases for Generative AI within the Unity ecosystem. Prior to joining Unity, he was the founder and CTO of OTO – an AI company acquired by Unity in 2021 to enable safe interactions in online games. Prior to founding OTO, Nico led the AI team at HyperloopTT, and held various data-oriented roles in industries ranging from blockchain to sustainability. Nico is a leader with a techno-utopian bend – one of his driving passions is to enable a safe and sustainable future for humanity. Trained as an electrical engineer and behavioral scientist, Nico completed his doctoral and post-doctoral training at ETH Zurich in the study of complex social systems. He has authored highly cited publications, published 2 books, given public talks at venues including TED and TEDx, and co-founded 3 companies and an NGO. He is passionate about making technology a force for good, and views the ongoing AI revolution as a critical juncture propelling humanity towards the next stage of its evolution.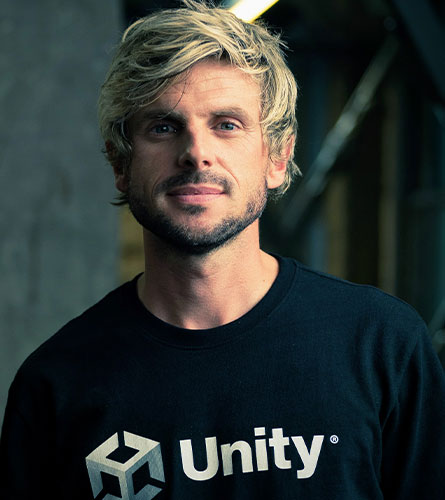 October 26 @ 15:50
Day 2 | 26 Oct 2023 | STRATEGY + APPLIED ANALYTICS STAGE
Nico Perony – Director of AI Research | Unity