The Wallenberg Autonomous Systems, AI, and Software Program (WASP) stands as Sweden's most extensive research initiative to date, securing a remarkable funding of 6.2 billion SEK. A central instrument in the program is the Wallenberg research arena for Media and Language, which aims to build a lasting platform and vibrant community to promote top-tier research in AI through academic-industrial partnerships. In this presentation, we will showcase the major milestones achieved thus far, while also illustrating the benefits that researchers and organizations of all sizes can derive from engaging with the arena.
————————————————————————————————————————————————————
Johanna Björklund – Associate Professor in Computer Science Founder of Codemill AB Founder and CTO of Adlede AB Head of WARA Media & Language | Umeå University / WASP
Johanna Björklund holds the position of Associate Professor at the Department of Computing Science at Umeå University. Her research revolves around the semantic analysis of multimodal data, aiming to achieve human-like understanding by incorporating diverse elements such as images, audio, video, and text. In addition to her academic pursuits, she is a co-founder of Codemill and Adlede AB, media tech companies that provide products and services for the media supply chain. Notably, their clientele includes prestigious organizations such as The Guardian, BBC, and ProSieben.
Dr. Björklund obtained her PhD in Theoretical Computer Science from Umeå University in 2007. Following her dissertation, she undertook a research position at Dresden University for a period before returning to Umeå University, where she attained the title of Docent in 2016. Her work receives support from esteemed institutions such as the Swedish Research Council, the Swedish Defence Research Institute, Vinnova, and various European Commission funding programs. Furthermore, she serves as the director of the Wallenberg Research Arena for Media and Language, which is an integral part of the Wallenberg AI, Autonomous Systems and Software Program (WASP). This program fosters cutting-edge research initiatives in Sweden.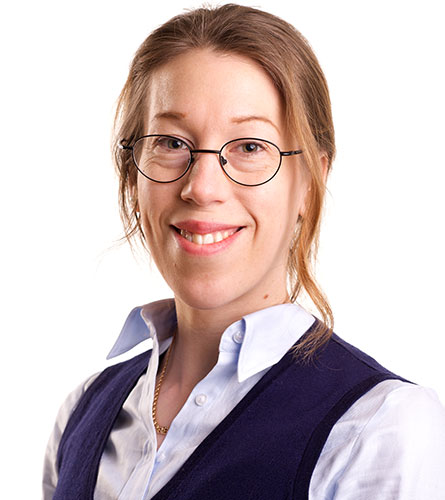 October 26 @ 11:35
Day 2 | 26 Oct 2023 | STRATEGY + APPLIED ANALYTICS STAGE
Johanna Björklund – Associate Professor in Computer Science Founder of Codemill AB Founder and CTO of Adlede AB Head of WARA Media & Language | Umeå University / WASP