In the workshop, participants will delve into the world of graph structures and uncover hidden connections within complex datasets. Through hands-on exercises, attendees will gain understanding of how graph data science can revolutionize data analysis and drive meaningful insights for various applications, from product recommendations to fraud detection.
Learning how to utilizing graph data science techniques to drive meaningful insights
Identifying patterns and relationships that traditional data analysis methods may miss
Provide attendees with practical knowledge to leverage graph data science in their own applications and drive meaningful insights
Bring their own laptop with unrestricted internet access and a modern web browser
Register an account with and verify access to: https://sandbox.neo4j.com/
Register an account with and verify access to: https://colab.research.google.com/
————————————————————————————————————————————————————
Kristof Neys – Director Graph Data Science | Neo4j
Kristof is Director Graph Data Science Technology in the Field Engineering team at Neo4j, the leading graph technology platform, where he advises on and implements graph data science solutions for Neo4j's clients. He is also currently pursuing a PhD in Graph Machine Learning at the University of London, Birkbeck. Kristof holds a MSc in Mathematics and a MSc in Data Science from the University of London. Prior to joining Neo4j Kristof had a 20 year career in Fixed Income Sales & Trading at some of the major investment banks in London.
Jonas El Reweny – Field Engineer | Neo4j
I am deeply enthusiastic about data-driven solutions that have a meaningful impact on people's lives. In October 2022, I became a part of Neo4j and shifted my attention towards graph technology. I have been truly astonished by the extensive range of applications and the incredible potential that this technology offers. Before embarking on my journey with Neo4j, I dedicated 14 years of my career to Microsoft, where I held various positions in the fields of cloud and data.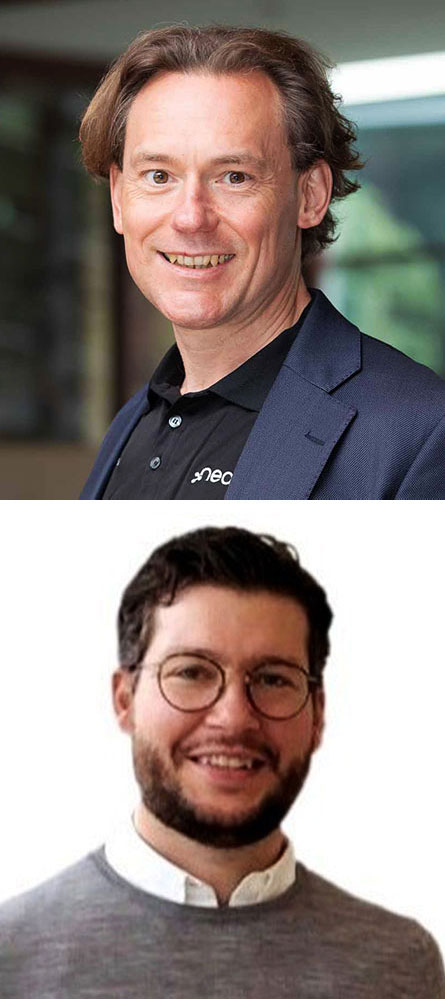 October 25 @ 09:30
Day 1 | 25th Oct 2023 | Pre Event Workshops
Kristof Neys – Director Graph Data Science & Jonas El Reweny – Field Engineer | Neo4j